dramatic arts



World Book Dramatic Learning features classroom plays and reader's theatre for differentiated instruction.


Art Hub for Kids is an excellent site to get ideas for art drawing, painting, sculpting and other art techniques. The site includes lesson plans and You Tube instructional videos.
Powered by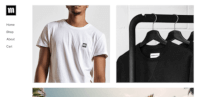 Create your own unique website with customizable templates.